Are you wondering how you are going to bring your newly launched business on page one of Google? New or old, all businesses want their websites to appear on the first page.
Search Engine Optimization (SEO) is a critical element of the content marketing strategy for a modern business. Rightly so! SEO promises credibility, higher leads, visibility, and other long-term benefits.
However, realistically it is impossible to get all the businesses in the world on page one. There should be something special about your business website that stands out amongst the thousands of similar websites to rank on Google.
Read along as we share with you some amazing tips you can find nowhere else on the internet.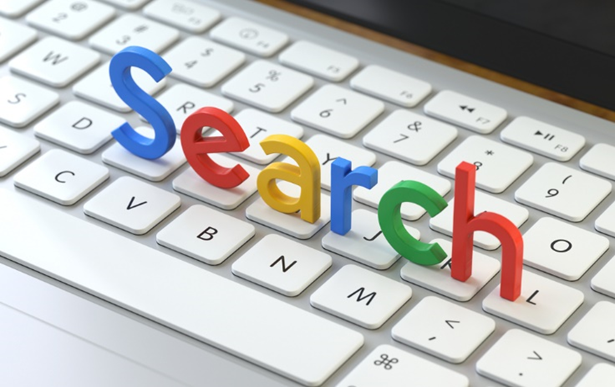 How Does Google Determine the Local Ranking?
Google has set certain parameters to decide the rankings of businesses. These rankings depend primarily on three factors:
Relevance
Prominence
Distance
All of them in combination will decide at what rank your website should appear. Google algorithms may alter the percentage of dependency on each factor as per the situation. For example, if you are looking for a good flower shop, it may direct you to the best one in town, regardless of how far it is from your location.
How to Rank Up Your Local Business?
Use Long-Tail Keywords:
How do you decide which keyword will help you improve your rankings? You can use software such as Ubersuggest, WordStream, or Soovle.
The success in the rankings of many small businesses is that they vouch for long-tailed keywords which are often ignored by bigger companies. The conversion rates for websites with long-tailed keywords are higher than those with short, vague keywords. Besides that, you can improve your ranking with the use of long-tailed keywords as they appear to be more relevant.
Long-tailed keywords should ideally be composed of three or more words. They are less competitive and have the highest conversion rates due to being highly specific.
Mobile-Friendly Site:
A mobile friendly-site can help you rank up in Google search. We bet that this thought even wouldn't have crossed your mind. A couple of years ago it didn't matter as much as today. Google has launched a mobile-first ranking algorithm due to which sites that are compatible with mobile screens are ranked higher than those that are confined only to personal computers.
Of course, this doesn't mean that you have to create a mobile version of the website; just the design should automatically adjust to small screens as well. Visitors will leave your site immediately if texts or visuals are distorted. Moreover, most people use their mobile phones more than they use laptops or desktops for basic Google searches.
These are logical and important reasons for you to consider using a responsive design for your website and help yourself rank high on Google search.
Get Online Reviews:
What is one thing that helps you in deciding whether you should or should not shop from a certain brand? It's the reviews. Online reviews are extremely important to all businesses. Besides persuading customers to go for you, they play a huge role in local SEO.
85% of the locals trust online reviews and take decisions based on reviews. A word of mouth and online reviews play a major role in deciding how successful a business will be. Reviews may be on Social Media handles, on the websites, or Google my business, a positive review will level up your game in the market.
Are you concerned that a negative review would make all the hype go downhill? Well, that is not the case if you reply to negative reviews positively. Show that you are ready to resolve any issue that may arise. This negative review may also become advantageous if dealt with, smartly.
Schema markup will help in getting those golden stars as ratings which will stand out in Google search results.
Post Lengthy Content:
According to Search Engine Land lengthy content contributes to higher rankings. Many of us carry the misconception that nobody even reads such lengthy articles so they should be kept short and crisp. The truth is no one likes to read irrelevant content but people all around the world for sure enjoy lengthy articles which provide maximum information on the topic.
According to research conducted by SerpIQ in 2012, the top 10 Google searches had an average of 2000+ words. This makes it pretty evident that Google ranks longer articles higher as compared to the shorter ones.
There are two main reasons for this ranking pattern. The first being is that the lengthier the content, the more keywords can be incorporated into it. Keywords serve as the foundation of search engine optimization and this is pretty clear how it can improve the ranking.
Secondly, Google recognizes longer posts as more relevant and more authentic as compared to shorter posts. The chances of ranking higher to relevance increase here.
Make sure that the long post is not filled with debris, rather well-researched and authentic information. Grammar and sentence structure should also be to the point.
Incorporate Links:
Link building is one of the top-ranking factors in Google search. Links play a crucial role in uplifting your Google search engine rankings. When we talk about links, we don't mean any ordinary links. We are here talking about the top-notch, famous, trustworthy sites.
To be able to earn links, you need good contacts with bloggers and publishers to reach the site that you are vouching for. Nothing comes for free, and this perhaps is the most time taking process. Stay dedicated and patients throughout. Link building can have enormous benefits and can raise your rankings high tremendously.
Rank your Business on Google Today
No need to worry if you are following all of the above-mentioned strategies already. If not, start working on them today. Getting your business on page one may be a little time taking, but you need to stay consistent, be true to your business, and believe in its potential. Sooner or later you'll get there if you're following the rules properly.