Location Tracking
Accurate Location Tracking using High Quality Products.
Find and Target
Few steps to find your target and track the route!
Speed Control
Remotely alert driver or you can control the speed.
What We Offer
Plug and Play GPS Tracker
Our Plug and Play GPS Tracker (Internal GPS/GSM Antennas) can easily be installed in few minutes (No need hard-work wiring or any extra work).
Quality Maps at as you like
We provide different maps for better performance and consistency, you can select the best one for your choice.
Simple and Full function Software
Our Software supports all GPS Tracking Functionality for Fleet Management and Driver Identification.
Why Us
We are providing full featured system for all types of business: Logistics, Transportation, Telecommunication, Government, etc.
Vehicle Tracking features

Web based - no IT investment needed
View current position and status of driver and vehicles via gps satellites
Accurate journey histories
Easily identify the nearest vehicle to a location
Real-time traffic updates
Automated timesheets for each employee
Monitor excessive speeding
Record out of hours/unauthorised vehicle use
Geofencing allowing management of territories
Alerts - customised and sent by email or text message
Reports - tailored and emailed to your inbox
Access using a web browser or on a phone/mobile device
Why Fleet Management with GPS?
Measurable, increased efficiencies.
Improved company focus.
Reduced fleet operating costs.
Improved human resource productivity.
Reduced head count.
Redirected resources.
More and better services.
Improved accuracy.
Access to national fleet maintenance expertise.
Improved service and satisfaction.
Improved quality.
Reduced capital investment.
Increased cash flow.
Increase control.
Reduced risk.
Reduced overhead.
More accurate information.
Real-Time Tracking
You can view real-time locations of your fleet vehicles on our Google maps-based system. The maps automatically refresh with your vehicles' locations so you can follow them as they operate throughout the day.
Analytics + Reporting
Our extensive reports display a detailed analysis of your vehicles' past activities. Use the reports to verify employee records, reduce exposure to liabilities, and improve driver safety.
Fuel Waste + Trends Reports
Reduce your fuel bill by curbing wasteful driving habits. Score your drivers based on their green driving habits and monitor your fleet's overall green driving improvement over time.
Notifications and Alerts
Receive notifications for vehicle maintenance reminders, speeding & idling violations, personal use of vehicles and shift violations through features of our fleet management system.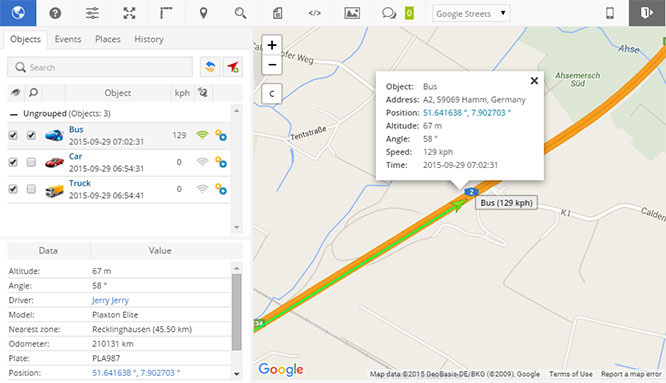 Front-end interface
Easy to use, mobile friendly and feature rich user interface. Monitor thousands of targets in one account. All tasks performs instantly due to optimized software core.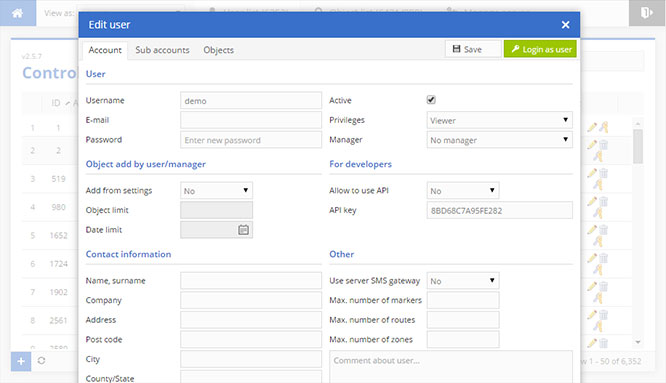 Control panel interface
Control panel area will help to control user accounts, user privileges, object expiration dates, payment settings and configure basic software settings.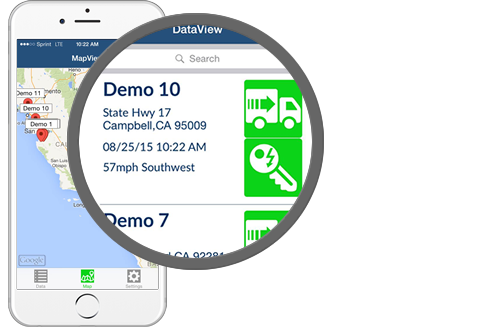 Mobile apps
Our free mobile apps allows not only to use software in any mobile device, but also convert your smartphone to a GPS tracker.
Need help? Ready to Help you with Whatever you Need
+964-750-2171212Answer Desk is Ready!
(Cities: Erbil, Sulaimany, Duhok, Halabja, and Baghdad)