The power of social media is so overwhelming that now every business has incorporated social media as part of their strategies. There is a cut-throat competition with passing years as every brand has opted for social media as a marketing tool. Every business is using social media, but the only difference is the implementation of the strategy. Here we shall discuss a few of the ways to boost the social mediastrategy of your business for the year 2021.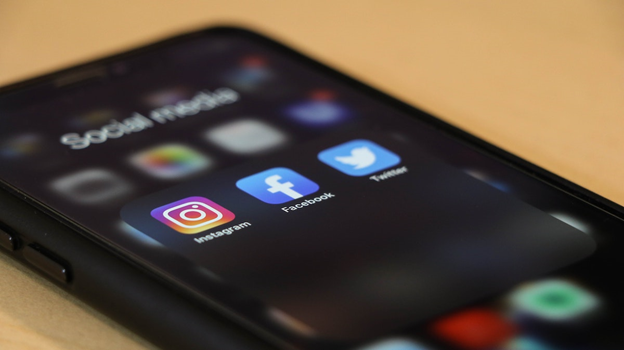 Set goals:
The foremost step while implementing a social media strategy is to set specific goals. You must be clear that what you want from social media for your business. There are many benefits associated with social media that you must know. The goal you set must be consistent with the overall marketing objectives of your company or product. The goals you set must be SMART, i.e., specific, measurable, attainable, realistic, timely. There are specific generic goals for having a presence on social media that include having maximum traffic to the website, growth of target audience, the maximum number of followers, and maximum generation of leads and sales.
Target audience:
For any business to grow, the audience holds key importance. It is important to know your target audience so that you can create the content accordingly. The content becomes crucial and relevant when you have a target audience. In this way, you shall be able to convert the followers on your social media into customers. There are certain things that you must know about your followers to create relevant and quality content. These things includeage, a location where theylive, the job industry where they work, and general interests. Once you have determined the demography of your followers, you are good to go to promote your business.
Social media platform:
The target audience will determine the social media platform that you must use to promote your business. Look out for the platforms that are most used by the target audience. Every person has his/her own preference of social media, so it is better to make social media accounts of your business on every platform in order to have a more comprehensive network. Linkedin, Facebook, and Instagram are so far the best and widely used social media platforms.
Competitors:
Your competitors can become your best helper if you take it in a broader way. It is recommended to check out the social media pages of your competitors on social media. Analyze their progress on social media and learn from there. Youshould monitor the content that your competitors are posting on regular basis and also how often they use the social media for promotion. It will make you figure out your strategy. Also you may analyze the hashtags that your competitors are using with regard to industry. It will give your insight about the relevant industry trends in the market. There might be some mistakes that your competitors have made in.Note the mistakes and avoid them on your social media. In this way, you shall be able to design a social media strategy based on thorough analysis of the competitors.
Posting plan:
Following the above steps, it seems that you have gathered enough data. Now it is the time to post the relevant content on social media keeping in mind the variable of time. It is quite a difficult thing to crate the quality content on daily basis, it is recommended to create a content theme. Theme will enable to create a content on weekly basis that will enable you to post the relevant content on daily basis. You can choose any of the themes based on your upcoming initiative or product regarding your business. As there are multiple social media platforms on which you have to post the content, it is recommended to develop a social media calendar so that you may not lose track of the posts on all social media platforms. Once you are done with the creation of content theme and social media calendar, it is time to post the engaging content on social media platforms that addresses the demands of the audience. The content you create must be engaging so that it instantly gauges the interest of the audience. There are various types of content that you can create in order to gauge the wider audience. Here we shall discuss a few of the content types that you can create.
Videos:
Videos are one of the fastest gauging medium as it captures the attention of the viewer instantly. It is highly recommended to create videos about our product in order to gauge wider audience.
Images:
You can post high quality creative images of your product, company events depending upon the specification of every platform. For instance if you are dealing in titan repacking kits, upload the high quality images of such kits.
Company news:
You can share company news including new job positions or new employees on social media platforms.
Author Bio:
Arslan Haider is author of the above blog. He is a Senior SEO Expert at MediaHicon (deals in SEO services). Apart from that, he loves to post blogs with valuable content.