The adoption of IT professional services has been growing as these services can help reduce the overall IT costs, and in turn, the capital expenditure. As more and more companies enter the industry, how do you know which company is the best fit for you and can offer you the best value?
This can be a difficult decision to make for any firm. We are grateful to our clients that entrusted us with this responsibility and we are proud to see them succeed with the help of our services.
Furthermore, we appreciate clients who left feedback so that our future clients have more information to help guide their decision.
We recently received reviews on Clutch, a B2B ratings and reviews platform, from our clients that we worked with on various projects. This has helped us be featured amongst the top UX design companies in Iraq .
We recently received a 5-star review on Clutch from an Outpatient Medical Center. We helped the company build a POS system that allowed them to increase sales and cut costs.
We also provided management IT services to the pharmacy and received great feedback.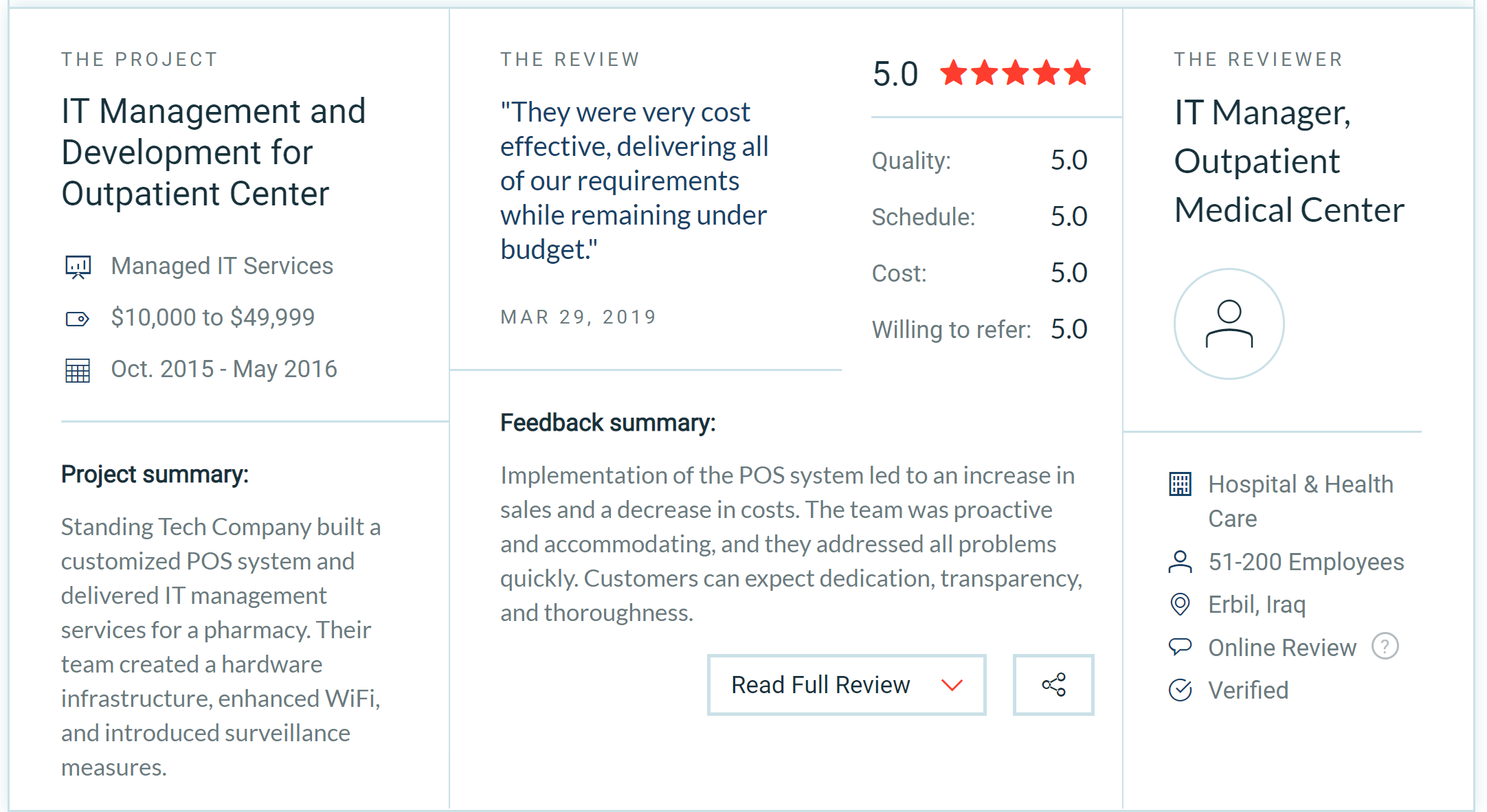 In the review, the IT manager stated that "Customers can expect dedication, transparency, and thoroughness."
Another one of our many satisfied clients was a University that needed our help with its IT infrastructure. We helped them update their website, secure their data and servers and improve their e-learning interface.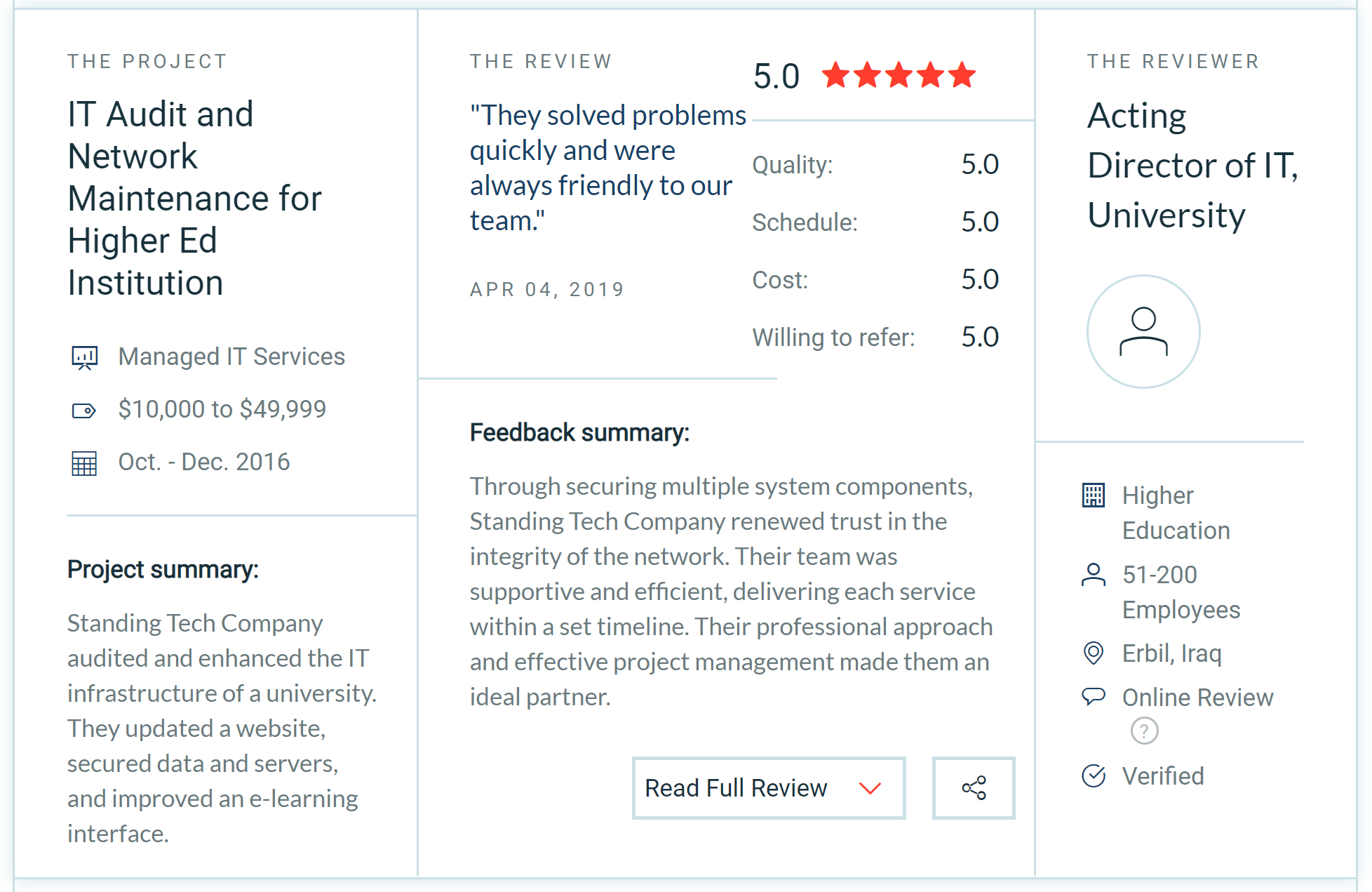 In their 5-star review they state that "Their professional approach and effective project management made them an ideal partner."
We would like to thank our customers for giving us the opportunity to serve their project needs:
"We are appreciative of our clients because Standing Tech Company never grew without valuable customers in that they always trusted us and provided us positive feedback. Hundreds of software bugs were reported by our customers that helped us to fix issues and improve overall solutions."
Because of our great clients and their feedback, Clutch is also showcasing our rank on The Manifest , its sister website.
Be sure to also check out Visual Objects , a platform that features B2B alongside their creative portfolios.
How can we help your company achieve its IT goals? Contact us from more information!