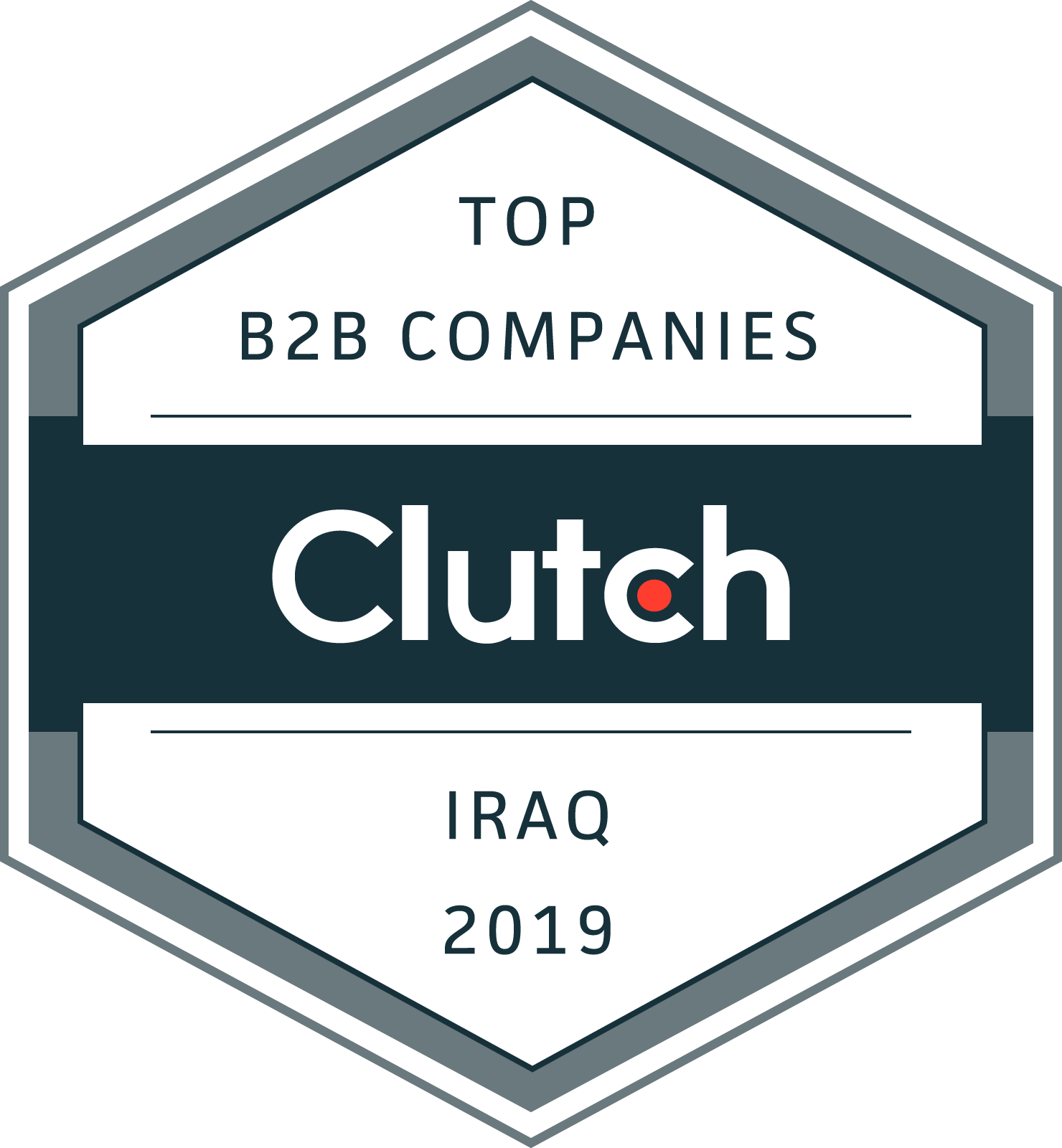 At Standing Tech Company, we're here to give your company a STANDING ovation! We're a group of talented, seasoned, excited engineers and business analysts that strive to provide premiere information technology services. We hone in on customer satisfaction, economic factors, and environmentally sound services, as a recipe for success!
We've been in the industry for quite some time now, and have time-tested resources for our clients. We know how to be creative and use our expertise to help numerous companies. Our goal is to become a professional authority in our area. In light of our efforts, we've been named a top B2B company in Iraq by Clutch!
Clutch is a B2B review platform that uses a unique ratings methodology to compare companies across industries. In their web designer's leader's matrix, we're listed among the top companies in Iraq! We'd like to thank our valued customer base for believing in our mission and participating in client interviews to prove our impact. Thanks to their input, we've been awarded a perfect 5/5 start! Below is a recent interview: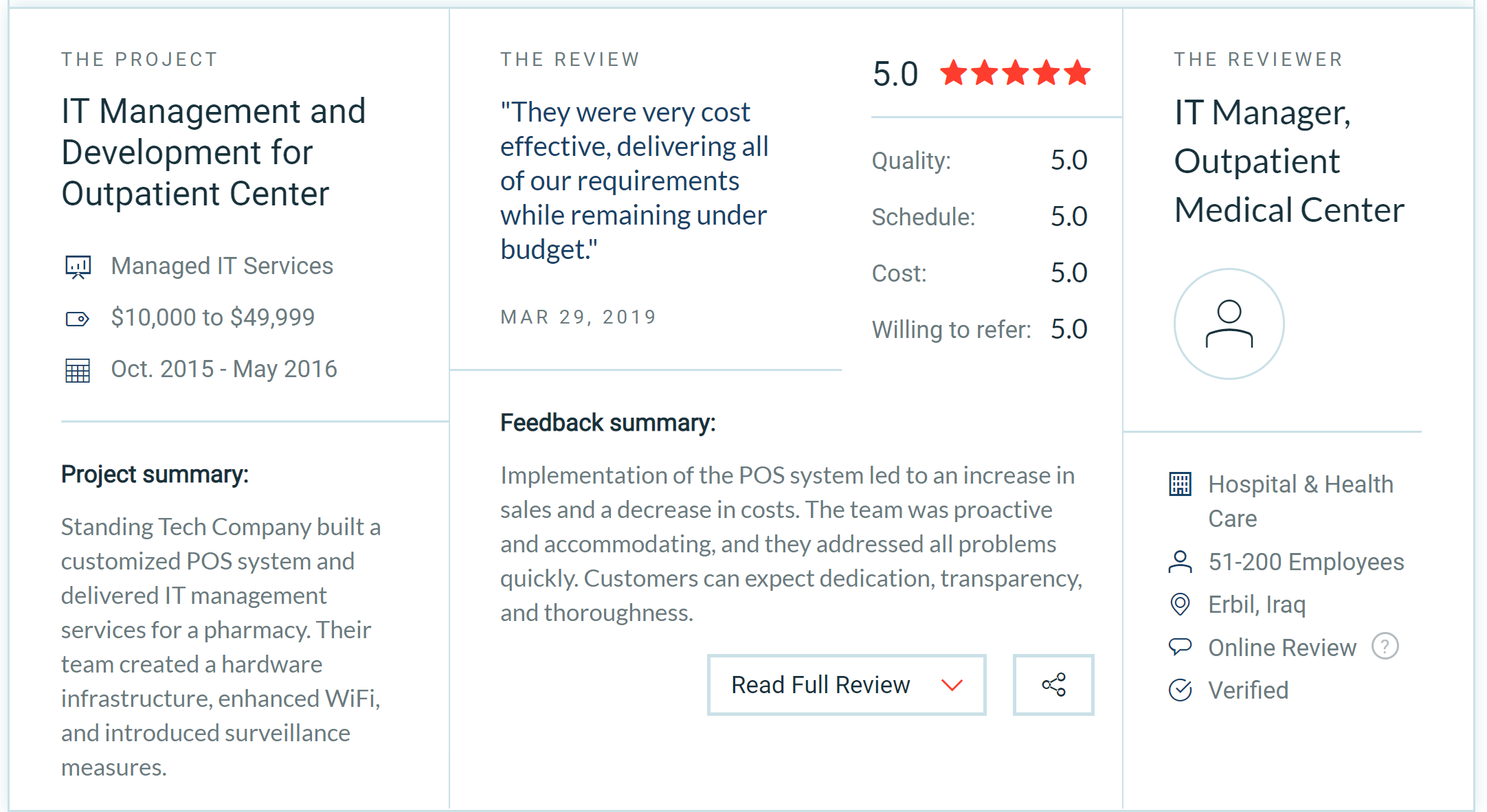 "The leadership designation will strengthen our online brand recognition and visibility everywhere which might create new leads and business opportunities." – CEO, Standing Tech Company
Clutch's sister site, Visual Objects is another valuable B2B resource. Each Visual Objects list has a catalogue of a company's past visual work that buyers can reference for their convenience. Another sister site, The Manifest, features us as a top leader in our field and compares our data to other companies'.
If you'd like to take your company to the next level with our innovative information technology strategies, please reach out today!