At Standing Tech, we are a group of skilled, experienced, and highly motivated engineers and business analysts to provide the best quality of available information technology services and solutions in terms of satisfaction, economy, and environment friendly. We design our solutions based on your problems, not just providing global solutions that might not fit. We take care of your business and offer services and solutions that cover all your needs.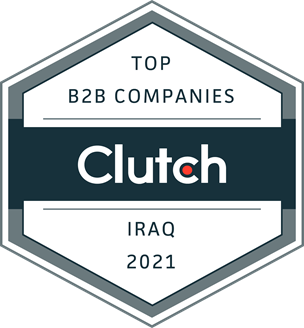 In their recent announcement of Leader Awards, Clutch named us the top IT consulting company! The Leader Awards are only granted to the highest-performing B2B companies, so we're incredibly gracious that Clutch has recognized our merit and top-tier work. We are proud to be recognized as among the best B2B companies in Iraq.
"Clutch award for us means more, we like it, we love it, and we consider that only Good businesses can be awarded! Our staff is motivated each year after being awarded by Clutch, its also a good indicator for our success so that we are proud to be one of the successful business in the region." – CEO, Standing Tech
For context, Clutch is the leader in connecting global service providers with corporate buyers from around the world. The ratings and reviews platform publishes the most extensive and referenced client reviews in the B2B services market.
We are truly grateful to our clients for taking the time out of their busy schedules to leave us a review on our Clutch profile. Here's what they had to say about working with us:
"Our app required some unplanned changes along the way, but that was not a problem for the app developers because they were flexible and patient enough to deal with our requirements in the best possible manner." – Bayar Majidi, Project Manager, Diyar Group Company Ltd.
Do you have a project in mind? Contacting us is easy; we're always here to help. Just fill out the form, and we'll get back to you as soon as possible.