Standing Tech Company as IT Company in Erbil, Kurdistan Region, Iraq provides advanced services and solutions related to Active Directory for all versions of Windows Servers, Active Directory Self Service Password Reset is advanced tool for Administrators that helps them to manage users' password and provide password changing ability to all users without asking IT Help desk.
Self Service Password Reset Online for Active Directory
Self Service Password Reset tool for Active Directory (LDAP) enables your organization to implement very simple software that enables users to change their password online using simple Web Interface.
Features:
Supports all versions of LDAP and Active Directory
Supports all versions of Windows Servers
The Interface is responsive (Users can access it from mobile)
Supports Second Factor Authentication
Supports Email and SMS Validation
Supports Google Captcha
Supports Multiple Server Installations
Extra:
Ability to change password for locked accounts and unlocking it after successful password change.
Ability to Change password for disabled accounts
Ability to change password for expired accounts
Options to disable password change for certain OU, User or Groups
Options to allow password for certain OU or Groups
Ability to Allow Administrator to change password of users without knowing old password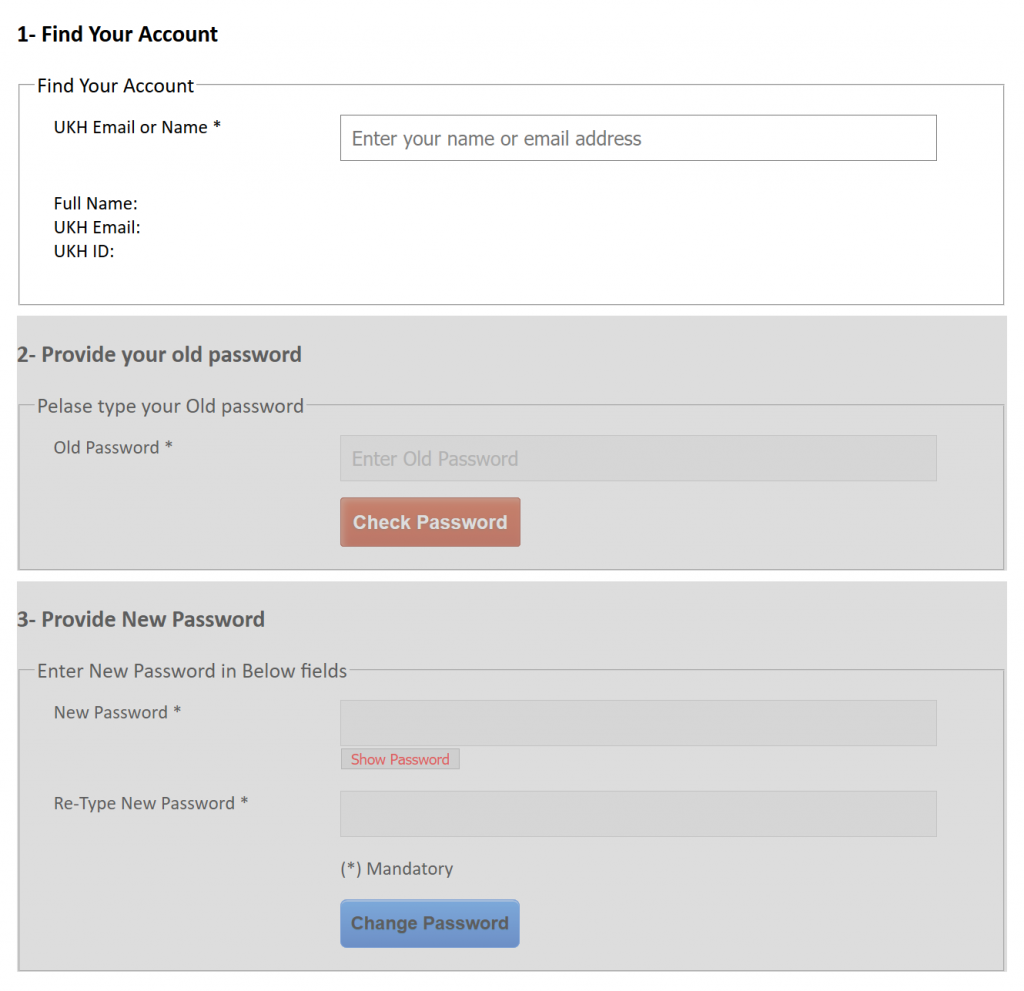 Screen Shot of (Self Service Password Reset)
Installation
We provide full support to install Self Service Password Reset in your server, the tool developed with PHP so that it needs Web Server (Apache or IIS). The servers requires to connect to LDAP Server (Active Directory) with admin account that can modify password of users.
For More detail please contact: +964-750-217-1212 or use below form to contact us.