In today's era of digitalization, where mobile phones have become a necessity rather than a luxury, we believe it's safe to say that most aspects of our lives have moved to the web.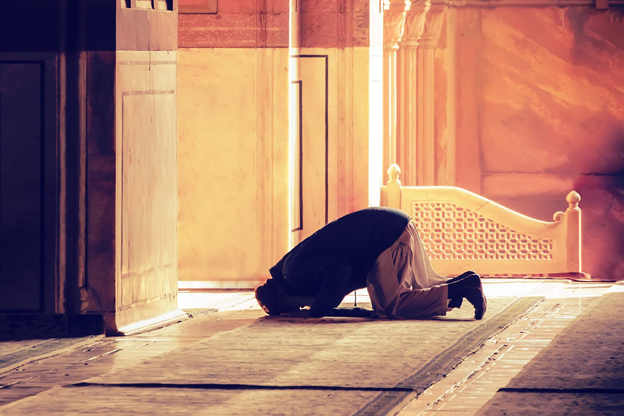 There are applications on our phones for various materials, such as communicating with our loved ones, measuring the calories in the food we eat, and how many steps we walk in a single day. Then why not consider having applications on our phones that will help us earn good deeds in this life and the hereafter?
The applications industry is a billion-dollar industry that thousands of Muslims contribute to. There are Islamic applications on Play Store and AppStore that help us in our prayer and other Islamic knowledge. After all, technology, when used efficiently, can do us wonders, especially in getting us closer to Allah (SWT).
Moreover, having prayer apps downloaded on mobile devices always comes in handy when going through hardships. For instance, instead of staring distressed at the ceiling while waiting for a loved one at the hospital, it's better to take out your phone and recite a prayer for their well-being.
If you're also interested in developing an application that would assist the masses in prayer, we've got some ideas that you might be interested in. So, if you're in for a fascinating read, keep on reading!
7 Prayer Apps Ideas You Must Know
1. Share A Prayer
An application we believe would be a necessity to have in people's mobile devices. The application should be designed to enable Muslims around the world to share important prayers through the application. Some of these prayers should be about:
Dua for When One Sleeps
Dua for When One Wakes Up
Dua for When in a Hardship
Dua for When in Pain
Dua for Entering the Mosque
Dua for Leaving the Mosque
Dua to Recite During Athan
Dua for Travelling
These prayers combined in an application will not only help people during their hardships but will also give them a chance to connect with their loved ones during times of distress. Other features in the application can be regarding daily dhikr one can recite to remember Allah and earn good deeds in this life and the hereafter. Moreover, a tasbih counter should also be added to provide more ease to the users and enable them to recite the dhikr whenever they can.
Several popular apps can be taken as an inspiration for this idea. The two most popular such applications include Muslim Pro and Athan.
2.30 Day Prayer Challenge
This is another idea for an application centered around praying and other obligated duties upon Muslims. The app can particularly target those who struggle to be regular in their prayers and fasts during the month of Ramadan. The app should send out reminders according to the user's location 5 times a day during prayer time.
And have them check tick an option after they've prayed every day. Moreover, the app can also send reminders during Suhoor time to remind the user to fast.
Other features the application can include consist of verses from the Quran and Hadith that discuss the importance of prayer and fasting. After the user is regular in prayer and completes his/her fast, he or she will have developed a habit to never miss out on any fast and prayer.
3.Prayer Mate
This application idea also revolves around helping its users regularly offer their prayer but in a unique manner. The application can enable users to create their respective accounts and then connect them with other users of the same gender, known as a prayer mate. This would build a habit to offer prayers as both users can motivate regularly motivate each other.
Moreover, for the time of Fajr Salah, one of the users can call the other to wake them up for Salah as most people struggle with waking up for Fajr. This would also ensure no prayer is missed out on. Other features in the application can include accurate prayer timings, Qibla direction, daily dhikr, and duas.
4.Prayer Timings + Meditation
This is an idea for an application that would also send out prayer reminders on accurate timings for various locations around the world. So, users can maintain regularity in prayer. Moreover, the app should enable its users to offer meditation by helping them manage depression and anxiety through Islamic Duas.
Moreover, the app can also include lectures from renowned scholars that discuss how Muslims can stay mentally and emotionally strong through any hardships that may befall them. Other features that the app can consist of include:
Dua for a blissful sleep
Dua to help with evil eye
Dua for loneliness
Dua for fear
5.Prayer Guide
This is another idea for an application that, along with informing its users when to prayer will also inform them about how to pray. The app can target converts and also children who want to learn the correct and prayer way to offer Salah.
The app can do this by adding visuals such as informational videos, audio guiding people on how to pray, and also a detailed written account of steps to prayer.
Moreover, the application can also add dhikr and other duas.
6.Prayer Chain
This application should consist of all prayer information, such as accurate timings, correct Qibla direction, Duas, and steps on how to pray. Moreover, the app should also enable Muslims all around the world to start prayer chains such as tasbih for Astaghfar, Darood-e-Shareef, and prayers for Muslims struggling in different parts of the world such as Syria and Yemen.
7.Prayer Timings
This app should be called prayer timings and should include accurate prayer timings for every location in the world so Muslims can access the correct time to pray anywhere and anytime. Moreover, the app should also send out reminders at the correct prayer time to remind its users to pray.
We hope you find our ideas regarding prayer apps useful and waste no time in bringing them to life. We suggest utilizing the services of an expert Mobile Applications development company, such as STANDING, for the job.
Author Bio:
Ashir provides ghostwriting and copywriting services. His educational background in the technical field and business studies helps him in tackling topics ranging from career and business productivity to web development and digital marketing. He occasionally writes articles for Muslim & Quran