If your business's marketing plan doesn't include video, you're doing it wrong. There are some overwhelming statistics floating around the marketing world in terms of people's attraction to video content on the internet. People spend up to 88% more time on websites that include video. People who view a video are almost twice as likely to make a purchase. And social media posts with video get shared 1,200% more than posts with text and images alone. Clearly, the statistics favor video content.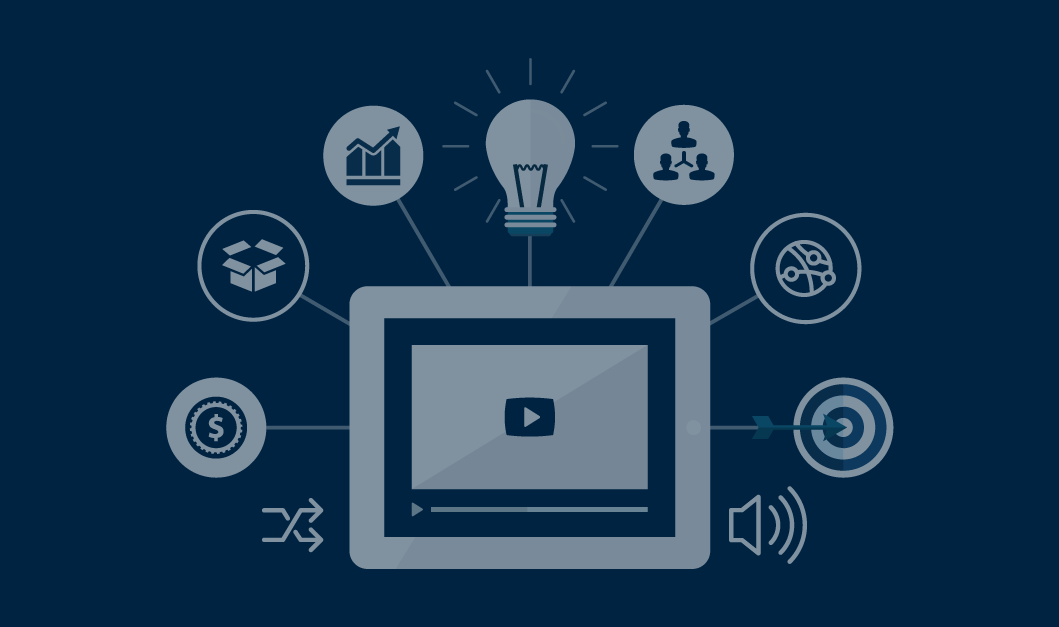 The question becomes, therefore, how to use those statistics to make a meaningful difference to your own company. Video marketing can unlock huge, rapid growth, but if you don't have a marketing team or a lot of time, how can you take advantage of it? Thankfully for small businesses everywhere, it's not too difficult to harness video marketing to quickly grow any size business. Here's how to do it.
Keep It Short
People's attention spans are getting shorter and shorter, and you should adjust your video length accordingly. The average YouTube video, for instance, is viewed for anywhere from 1-3 minutes, and many viewers will stop watching prior to the end. Your videos should be short, then, and you need to include a call-to-action about halfway through so people see it. Including a CTA ensures that your videos contribute to your company's growth as well.
Keep It Consistent
Your marketing videos should be consistent with the rest of your brand's messaging. Keeping your voice and tone consistent across other marketing materials and content helps build brand recognition because people know it's all from your brand. If you have a logo, you should make sure you include that in all your videos as well (and if you don't have a logo, you can design one for free here).
Put It On Your Landing Page
Video isn't just for social media posts, though. You should consider incorporating video into your business's website as well. Home page videos can increase conversion rates up to 80%, so you can't afford to leave it out. Video needs to be included organically, and you should focus on optimizing it to keep load times down. If your video takes too long to load, you won't see as much impact from it.
Focus on Mobile Devices
This may not be surprising, but any video marketing you use should be optimized for mobile rather than laptops or desktops. The majority of social media usage is on mobile, so if your marketing on social media, you need to make sure your videos work on phones or tablets. If you have to choose focusing on mobile or desktop, spend your resources on getting videos formatted to mobile.
Consider "How To" Videos
One interesting statistic is that the most popular videos on YouTube happen to be how to videos. Thousands of people turn to YouTube every day to learn a new skill or just to figure out how to accomplish some task they've never done before. If you can create how to videos that are relevant to your business, you can grow your audience and exposure and, hopefully, your business as well.
Using Video Can Grow Your Business Quickly
Your videos don't need to be professional quality, and you don't have to spend a ton of money on your marketing. Instead, if your videos are entertaining enough, you could record them with a smartphone. Trying to incorporate some more video into your marketing is a good goal, and if you do it properly, it can really affect your bottom line. Try it out today!