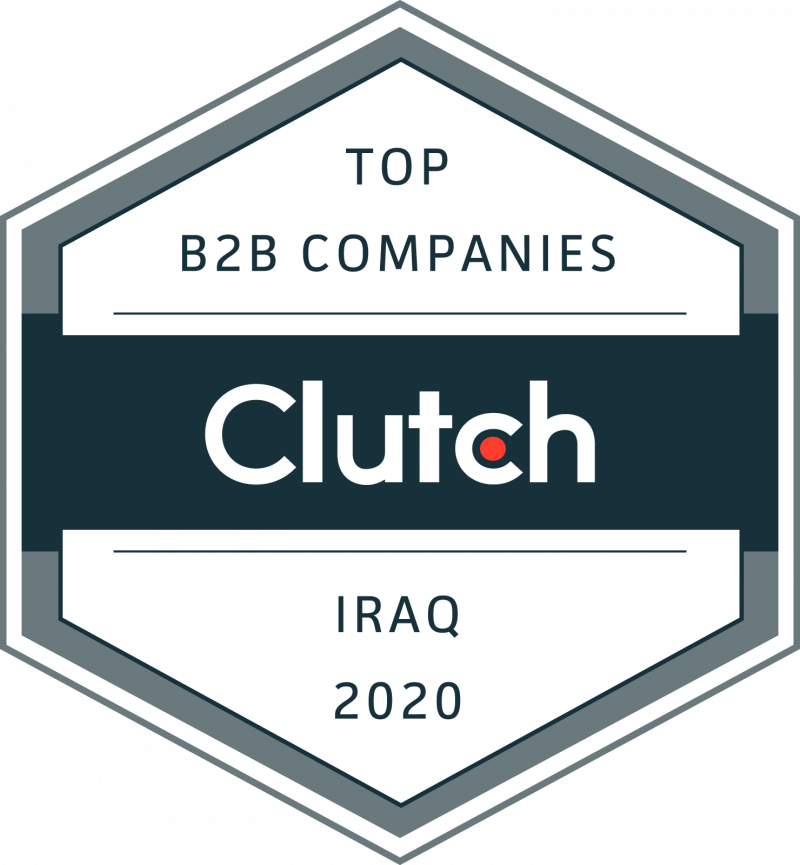 Standing Tech Company is a group of skilled, experienced, and highly motivated engineers and business analysts who provide the best quality of available information technology services and solutions in terms of satisfaction, economy, and environmentally clean and friendly. We are a stable company with reliable services in all cases. We dream to build professional community in our region! We'll start the first step and then do our best to make it happen together.
Clutch is a B2B market research firm that connects service providers and buyers. Central to this process is client reviews. In their unique process, analysts have spoken directly with many of our clients and learned more about the services we provided. With an overall 5.0 rating we've seen strong results from Clutch's extensive research process. We are thrilled to be recognized among the best B2B firms in 2020.
Our clients' participation made this award possible, and we want to thank them for their time and honest feedback. Below are excerpts from our most recent reviews:
"We achieved a drastic increase in our customer base and app installs." –Project Manager, Diyar Group Company Ltd.
"They were very cost effective, delivering all of our requirements while remaining under budget." –IT Manager, Outpatient Medical Center
"They solved problems quickly and were always friendly to our team." –Acting Director of IT, University
"Being listed on Clutch means more for us, and being a leader in Middle East is a great achievement for our company, we worked so hard during Covid-19 and we helped our customers even without collecting payable, just to help community to return to normal again, we all need trust and Clutch is the trustworthy platform for everyone" –CEO, Standing Tech Company
Thank you to all who have supported our business. We look forward to growing our platform on Clutch and collecting more reviews.