By: Hanar Sabah, Date: 16 March 20
A Logo is a graphic identification of an organization that describes the organization's value. We can say that a logo is a simple visual illustration of your organization, which gives an idea of what is your organization and what does it do. Logo design is very important because a logo is the key player in attracting customers and it gives the first impression of your product or service. A logo could include texts, shapes, and images.
What Are the Characteristics of a Great Logo?
A great logo should have the following characteristics:
Simple
A great logo should be simple because it is easier for the eye to catch it while at the same time it is easier for the brain to remember it.
Memorable
A great logo should be memorable so that when people see it, they remember the organization or the company.
Unique
A great logo should be unique so that people does not get it confused with other brands. You know it is a great logo when it stands out.
Scalable
A great logo should always look good weather it is on different  screen sizes or it is printed out. It should always maintain its quality.
Readable
When people look at a logo, they should be able to read it easily without effort because we are living in a world that is complex and everything is fast. The easier the people can get it, the better it is.
Relevant
A great logo should speak for its brand and be relevant to its brand in a way that when people see it, they feel the brand's identity.
Steps for the Best Logo Design
We have all seen logo designs that are repetitive and not pleasing to the eyes, while at the same time, there are great logos that we just cannot get over it. The following 9 steps would help you design one of the best logos:
Collect Information
Before starting anything, you need to have enough information about the company or business that you are designing for. Try to collect as much information as possible from the business that you are designing for. This includes their mission and vision, their goal, their product or service, the nature of their work, their quality, the brand's personality, and the characteristics the brand or business has, for example, if they serve the people very fast and before time, the logo design should have something that indicates speed  so that people can tell by the look of the logo that they are fast. Any other dominated feature that they have can be showed within the logo so that people always remember that dominated feature they have while others don't have it. Based on this step, you can decide on colors, fonts, and logo type.
Have a Conversation; Talk to the Individual who You are Designing for
It is always a good idea to personally talk to the decision maker or your client, and you can even ask questions to understand your client. Everyone has a different style; it is best to understand what the client would want and what would he/she like before you start. This step would safe your time because you don't have to give a design that is amazing, and it took your time and energy, but it is just not the client's type of design!
Sketch Your Ideas
Once you have enough information, before starting your design, you should prepare the idea because the most important part of designing a logo is the idea behind it. Put your ideas on a paper and get creative with it. You can have more than one idea and narrow them down. It is actually better to put all your ideas on the paper no matter how many they are because once you have them all, you can decide easier since you are not leaving out any idea that you have. Once you have the ideas, you are ready to move on. This step usually takes more time than the implementation since it is where the creativity and logic part come in. Feel free to be different, think outside the box because this is what makes your logo stand out.
Check Out Other Designs for Inspiration
It is always a good idea to search online before designing so that you can see what is already there, and what can inspire you. Do not copy others, only use the designs you like as an inspiration to get new ideas. This could help you in making up your mind about the style you want to work with.
Start Implementing Your Ideas on a Draft Version
Now it is time to get started with the actual design and implementation. It could be done with any program that you are familiar with and does the work. In this step, try out the ideas you have and see which one would work the best with the nature of the business that you are designing for. As you implement the ideas, you start to understand which idea would suit the brand best. It is totally normal to have many ideas; it should narrow down with each step until you will be left with one unique idea and design.
Compare Your Own Ideas
When you implement your ideas, design them on the same page so that you can easily compare your ideas and eliminate the ones you desire the least. This will save your time because it is easier for our brain to decide between two things that are at the same place at the same time. This would make the process faster as it helps the designers to make up their minds faster.
Take a Break
It is a great idea to take a break after you have your first draft. Once you leave the design and relax your mind, you will be refreshed, and this will help in seeing your own mistakes when you come back to it. Sometimes designers focus too much for a long time that they see what they are doing correct hundred percent, however, once they take a break and come back, they see that they have made silly mistakes in the design that they would make fun of if somebody else did that mistake.
Get Your Final Version Ready
Now it is time to improve your draft to the final version. In this step, you would think of ways on how to make your design the best it could be. Try different ways to make your design as great as possible.
Do the Last Revision After One Day
Try to always leave a day for revision if it is possible. It is not a good idea to send your design immediately once you finish it because there might be something wrong with your design that you cannot see at that time. A small error would make your design less valuable to the client no matter how hard you worked on it because they will lose faith in you. Not only mistakes, there are sometimes more to do to turn your design into its best possible version. When you leave the design and look at it again another day, you will have fresh and new ideas for it. Also, it is easier to see the small mistakes that you did not notice while designing it because you have been on the screen all  these time, so it is not easy to notice the small mistakes. Therefore, always leave a day so that you review your logo design with a fresh eye.
Some Tips for a Great Logo Design
As much as it is important to be an experienced designer and know the rules of design, it is also important to use some tricks to make your logo design better. The following 4 tips are useful for designing a great logo.
Use Color Contrasts
No matter how good your logo is, if the color combination is not good enough, your logo is not good enough. A bad color combination would make your logo look cheap and disastrous. Always choose colors that go together and is pleasing to the eyes.
Use the Golden Ratio
The use of the Golden Ratio is very helpful because it creates harmony and balance in a design. It is proven that we human beings see things as beautiful and perfection when they contain the Golden Ratio. One of the famous logos that used the Golden Ratio is Pepsi in which the circles are made based on the Golden Ratio.

Get Others Involved
It is a good idea to have others' feedback because sometimes they could see something that you cannot see at that time. It is also recommended to get different people's feedback with different specialties so that you get feedback from people with different perspectives. This could help you make a design that is unique and magical.
Dare to be Different
It is okay to go crazy on the designs and do something totally different as long as it goes well with the personality of the brand. Go beyond the norm, if you think you can do something different, dare to be different and work with confidence.
What You Shouldn't Do While Designing a Logo
Do not Choose Your Font Randomly
One of the mistakes that is made while designing a logo is choosing the fonts randomly. It is very crucial to choose the font based on the type of the brand because fonts show the personality of the brand. For example, handwritten fonts can be used for a toy company, which indicates that the brand is playful, fun, informal, and artistic while for a classic and trustworthy company, Serif could be a good choice.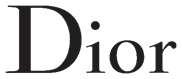 Do not Choose Colors Randomly
A logo design with a wrong chosen color can turn a well-designed logo into a disaster. Colors should not be chosen randomly because each color gives a different message while it also has impact on people's emotions. Colors have a connection with people's psychology in which they give different feelings. For example, Blue gives the feeling of confident, peace, loyalty, intelligence, trust, and freedom. On the other hand, Green gives the feeling of safety, it makes people think of life, a new beginning, growth, and wealth. It is a good idea to study the colors before starting to design.
Don't Go too Complex
Don't go too complex on the design because complex logos are hard to be remembered. Remember that one of the most important characteristics of a logo is its memorability. A well-designed logo should be remembered easily or else it won't do the job.
Don't Use Effects More than Necessary
Use effects only if you think it is needed. Use shadows or effects as much as the brand requires based on the brand's personality. Too many effects would cause in complexity and the logo will not look good when it is printed out.
Don't Use Raster Images
Using raster images in your design is not a good idea because at some points, it will pixelate no matter how good your image is. A good logo design should always have a good quality across multiple sizes. no matter how much your logo is zoomed in and out, it should not lose its quality. To avoid pixelated designs, using vector graphics is the best practice, which will allow consistency across all sizes.
Don't Design for Yourself, Design for the Client!
Don't apply your own ideas while ignoring the requirements of the client. Always focus on the client's requirement and give them a design that they would prefer. It is cool to design the way you like to design, but it does not work like that because you are supposed to design for the client, not for yourself.
Don't Use Too Many Fonts
Using too many fonts in a logo design would make your logo look complex and unprofessional. Using too many fonts is like showing off your fonts instead of designing a logo. Keep it simple, it is easier for your logo to be remembered with less fonts.
Which Software to Use for Designing a Logo
You could use any software for designing a logo that you are familiar with, however, it is recommended to use a software that is vector graphics, such as Adobe Illustrator or CorelDraw, which are supported by both Windows and Mac. It is okay to use Adobe Photoshop, but it is not recommended since it is not vector graphics.  As long as you are using a software that keeps the quality of the logo and does not limit you, you are good to go.
References
Corey, L. (2018, February 19). Color Psychology in Logo Design & Branding Explained.
Hardy, G. (2009, June 25). 10 Common Mistakes In Logo Design.
Lu, Y. (2017, April 25). 7 Design Hacks to Improve Your Startup Logo Designs.
MILLAR, R. (2018, April 28). 9 Powerful Tips For Effective Logo Design.
NEDIGER, M. (2019, April 23). Everything You Need to Know About Picking Brand Fonts.
OLENSKI, S. (2017, January 20). 6 reasons your logos fail.