The digital marketing space is constantly evolving. Video has become an integral part of digital marketing. More than 99% of marketers who use video as a marketing tool say that they'll continue using video content in 2021.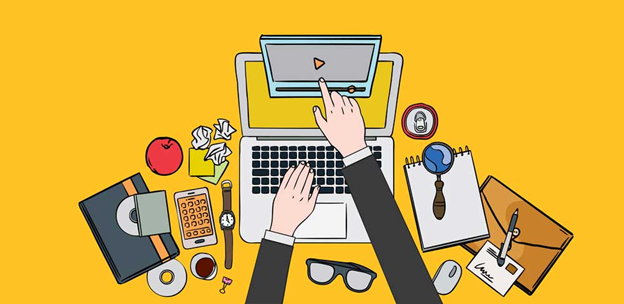 Animation has also become a powerful marketing tool in today's modern era. The power of animation lies in the fact that they can tell a story or idea in a matter of seconds, that too in a fun and engaging style.
However, the advantages of animation are either misunderstood or underestimated. It can bring more to the table than you can imagine.
So, let us look at some of the most obvious factors that explain why animation is important for the digital marketing of a business.
1.   It attracts more viewers and is shareable
If we talk about online content consumption, people nowadays prefer to watch a video over reading a lengthy piece of text. It has been found that around 80% of people watch a video till the end.
It's obvious that people will share a video that they liked. As per Wyzowl, people are twice as likely to share videos with their family or friends, then any other form of content such as blogs, social media posts and product pages. An engaging & informative animated video will encourage users to share it around.
By creating an eye-catching animated marketing video, you will attract more eyeballs and people will share it on their social media platforms. To simply put, your own audience will act as the marketers of your business.
2.   Animated videos are memorable & engaging
Animated explainer videos are more memorable than a piece of text just because anything watched as a video stay in our memory longer than something that was read. Our brains are set to process an image 50,000 times faster than a chunk of text which means they can store information if it's presented in the form of a video rather than text.
Explainer videos are powerful enough to convert prospective customers into paying customers as these compel the viewers to take action. The viewers may not click on your call-to-action right away. They are engaging and propel viewers to find out more about the product or service. Explainers will get them closer to your brand. They may not buy your product at that very moment, but they might do it in the future.
https://www.youtube.com/watch?v=-bknuFCQn4Y
Just make sure you design objects and characters using colors and fonts that are fun to watch and touch your audience's hearts. The best way to do this is by creating a custom animated video which will benefit your audience and business as well. This will help them identify your brand more clearly and consequently prompting them to purchase your product.
3.   Animated videos are loved by Google & YouTube
Google is undoubtedly the most used search engine in the world. This means you need to make enticing videos for it. However, make sure you add a clear & informative description, a catchy title and relevant tags to your videos.
A website having a video attracts more visitors than the one without any video content. This will eventually lead to doubling of their time spent on their website as there will be an increase in the traffic to the website. The website with a video will also see an increase in the number of linking domains on it.
Apart from Google, YouTube is a popular search engine to consider while creating attention-grabbing marketing videos. YouTube is the most widely used platform among video marketers. Around 87% of them claim to use it. A huge chunk of consumers watch a Youtube video of a product before buying it.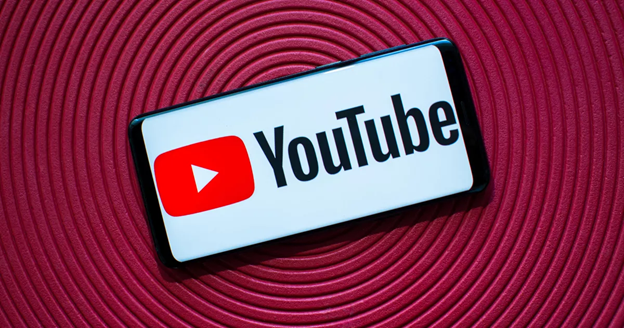 https://www.cnet.com/a/img/Sn-5dlW2lasdia-NEPzGKYrdo58=/1200x630/2019/06/27/c7771213-57c2-4a51-88e1-2fadd1bf63be/youtube-4969.jpg
Today, almost every brand, influencer or company has a YouTube channel of their own. In fact, we can call it a YouTube era. A great advantage of having a YouTube animated video is that it works well as an autonomous marketing tool. Your audience will get an idea of your business or brand without having to visit your website.
4.   Animation works superb for increasing conversions and sales
There's no denying that businesses or marketers that incorporate video content into their marketing strategies get more traffic than any other businesses. 78% of video marketers claim that video marketing boosted their sales. Statistically, websites having a video on their landing page boost conversions by more than 130%.
Animated explainers possess the ability to reach straight to your viewers' core. If you manage to produce an interesting, animated video with a powerful story and characters conveying the message in a compelling way, you'll be able to connect your audience and video easily. This will create a sense of trust, and further motivate your viewers to make a purchase.
5.   They improve email marketing
The power of email marketing cannot be underestimated. Email marketing works well to generate more traffic. Including animated videos to your emails have a great impact on your subscribers and makes them pay more attention to your brand. It also increases the click-through rates by over 60%.
Place your videos at the end of your emails, near the signature.
Create a YouTube channel of your brand, upload at least one video per week, and have it embedded on the main pages of your website.
Create a video introducing your business or brand story, and let your audience know what you do.
Wrapping Up
To grow your business, you must understand the importance of incorporating animated videos in your marketing campaigns. They are easy to digest, understand and keep the audience glued to the screens due to their fun & entertaining nature. Besides, they are worth-sharing and engaging. Not to mention, it is far cheaper to create animated videos than live-action videos.
So, using animated explainer videos is beneficial for your business in the long run.
About the Author
Apeksha Patrick
Digital Content Specialist at Explainer Video Production Company (EssenceStudios). She holds a Bachelor's & Master's degree in Journalism & Communication from Manipal University, India. Passionate about creative writing, she loves reading as well! Always keen to explore new places & opportunities. On a never-ending quest of pushing her boundaries as a writer & editor.