By: Hemin Mohammed
Date: 12-Feb-20
In today's business world majority of businesses relay on online advertising to grow their business scale. If we take Iraq as an example, businesses ranging from small size to large enterprises have at least some webpages viewing their products and services. More specifically Businesses in Kurdistan and its capital Erbil are among the most website owners across the country. Since website is a crucial element of digital advertising, it needs to be developed in a way that customers and viewers can use it easily and comfortably.
Nowadays web developers spending too much effort on the front-end development that include look and feel to grab the first impression of viewers. What's more important is the easy use of the elements the web pages offer.
Standing Tech Company is one of the leading local companies developing websites, web applications and databases for all types of businesses aiming to grow their business from advertising to online presence, and leading sales. Our main office located in Erbil but we have experts in all the Governorates (Erbil, Sulaimaniah, Duhok and Halabja).
So to have a friendly-website you should include these essential characteristics while designing your website:
Responsiveness & Compatibility
Today with developed technology of smartphones, almost 80% of the average online users come from mobile phones. Therefore, to have a robust and easy to use platform, websites should be completely accessible and browsed in all mobile phones, tablets, iPads and other responsive devices. This will certainly add lots of traffic to websites.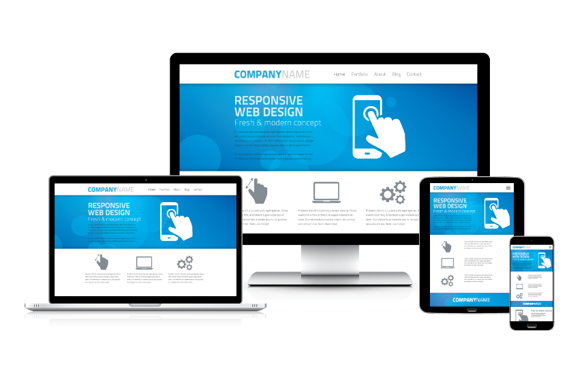 Effective and simple Navigation
The first glance is very important for first time visitors. Hence the first landing page is critical in any website to make them stay longer on the website. So, to have a simple and attractive front page, the navigation (upper menu) has to be simple and well-structured. In below we will see an example of a good navigation which will affect the first glance of visitors:
Simple and elegant navigation (Simple and easy menu with using appropriate names for their products and services)

Whereas some websites use very complex navigation with too many menus and sub-menus that will confuse the users to find what are looking for.
So, websites should be designed in a way everyone can use it with minimum user experience. The information presents on the website must be very friendly to the target users. So, a well-structured website will drive too much traffic and users will stay for longer browsing the content on the website. This will of course affect the ranking of the website.
Position your Logo to be found easily
Don't make users look for your logo or brand identity. Usually the logo is located at the top right or left corner of your website. This will help users identify your brand easily. The logo must be clickable and redirect the users back to the home page from wherever they are on the website.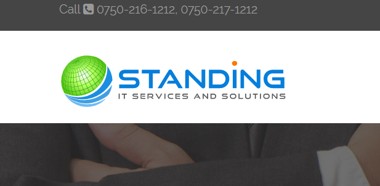 Fast Loading Performance
Nothing is worse than waiting for website to load. The main reason users leave a certain website is that it takes too long for a website to load, especially with slow connections. Therefore, the website loading time to be between 4 to 6 seconds as per standard. This will also effect on the ranking of your website as users will leave the website if it takes longer than that time.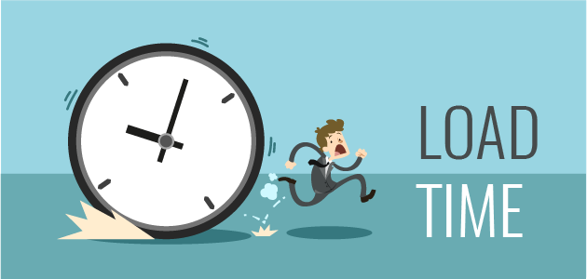 Using clear Call-To-Actions
Sometimes your put certain call-to-actions on a specific page and you are expecting users to do something with them. So, by adding a clear call-to-actions on your webpages, and in the most clickable areas, you'll drive visitors to take the actions you want them to. A few examples of clear call-to-actions include:
"Click Here to Order"
"Download Now "
"Contact Us"
"Get a Quote"
"For more click here"
"Subscribe Now"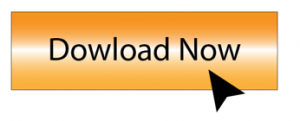 Make Your Content Easy to Understand
Use a language that is simple and concise, and include headers, sub headers, bullets, and other formatting techniques to make it easy for readers to read and understand your content. Also, avoid using a complex and vague terminology. While it's okay to use words that show you're an expert in your field, it's important to understand the knowledge level of your audience and to write first and foremost for them.
Simple Forms
Forms are a crucial part of collecting information from website visitors, from email newsletter subscriptions to membership payments. Applying user-friendly design to forms makes it quick and easy for people to complete and submit their requests and queries. Below is a simple form example designed by Standing Tech Company: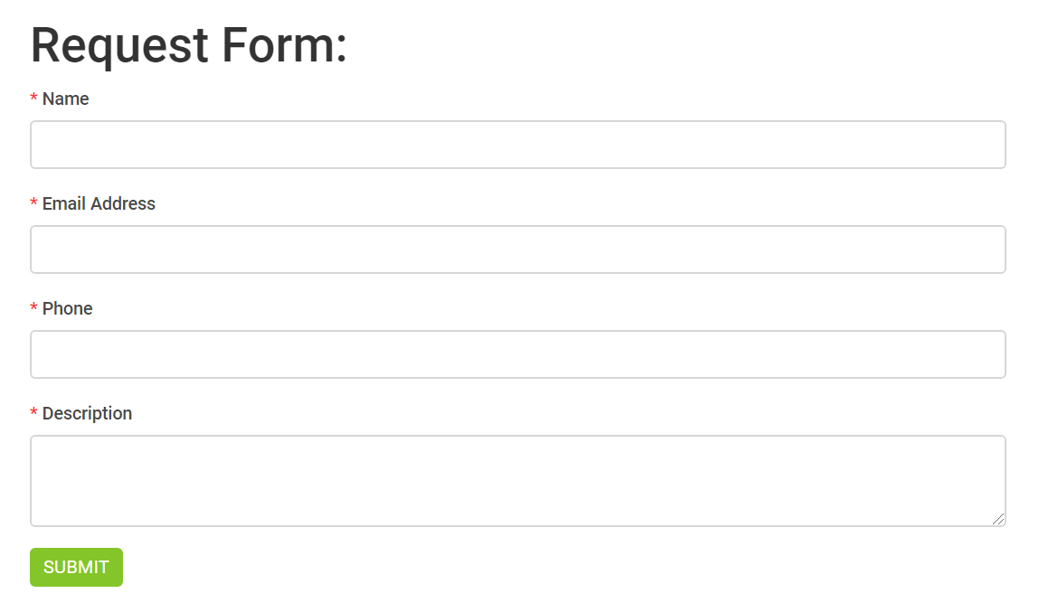 Balance text with visual art designs
Today's website visitors are reading less and expecting more photos, videos, and interesting designs that work to organize your site and inspire engagement. Use high-quality images that enhance the text, but don't overcrowd your pages, and use real photos whenever possible. Visuals will also help make your look and feel more appealing.
Choose appropriate colors
Choose the colors for your website carefully. You need to make balance between beauty and clarity. Not only does your color palette need to make sense for your industry, but the contrast between the background and text needs to be enough that the visitors can read text easily and not strain their eyes. Sometimes color represent a certain segment of customers. Some businesses have two color palettes for their B2B and B2C customers on their website to differentiate between a normal customer and a corporate one.

Make content shareable.
Social media is one of the main factors to add traffic to your website by redirecting customers from social platforms to your website. To get the most out of social media today, you must create a type of content that is easily shareable. In addition to including social icons on each page of your website, you may also want to allow users to share specific pieces of information on your website across multiple social media platforms.
Create Search Functionality to your website
Experienced users will be expecting your site to have search functionality. If it doesn't, they will likely leave and find a site that is easier to navigate. It's a simple design feature that shouldn't be neglected especially if the website has lots of content on it.

Consider Analytics
Google Analytics will give you quantitative insight into what pages should be listed in your main menu. Figuring out where your visitors are going on your website is important to understand if your layout is effective and make strategic adjustments. Lay the menu out with the most popular pages, first making it easier for your audience to find what they are looking for quickly.
References: