By: Vareen Azad, Date: 01/11/2018
Tracking vehicles and tools with a GPS device gives fleet managers the chance to develop and improve their business while managing their drivers in the field. The development of GPS was in February 1978 by the United States government, though the history of its invention goes all the way back to the 1940s. the reason of inventing GPS was for military use, GPS tracking is now widely used for things like personal navigation and tracking, as well as for more complex commercial uses like mobile workforce management, asset tracking, and fleet management.
According to VC News Network 2018, The global positioning system (GPS) devices market is estimated to have a stable growth due to the approval of innovative technology across various sectors. The market is expected an assessment of $2.53 billion by 2023, at 11.9 % CAGR between 2017 and 2023 (forecast period).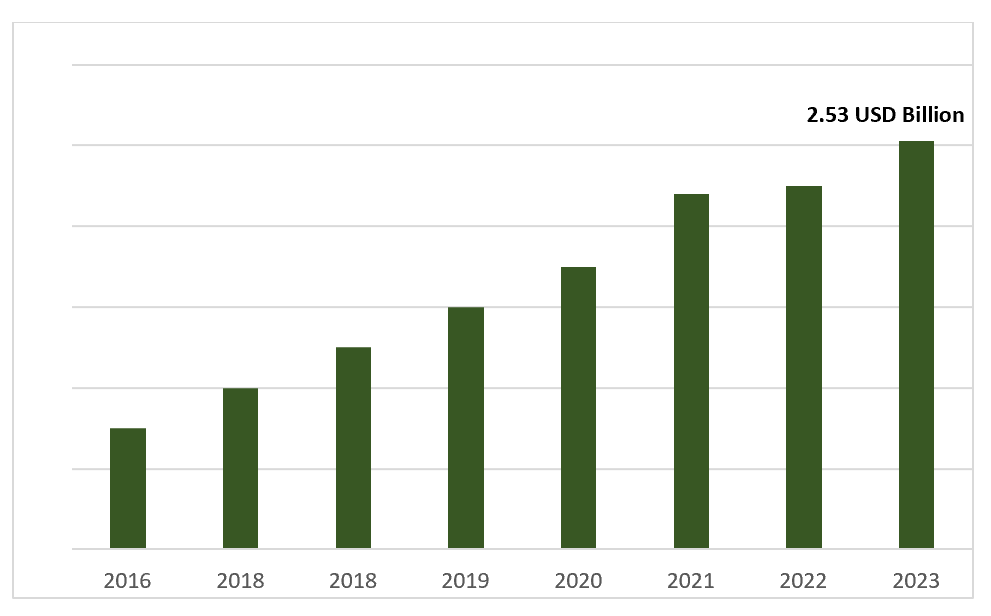 In Kurdistan, GPS system is growing rapidly. Developers in Kurdistan specially in Erbil tried to improve the development of GPS as a function to allow companies who rely on transportation in their business to remove or minimize the risks associated with vehicle investment, improving efficiency, productivity and reducing their overall transportation and staff costs, providing 100% agreement with government legislation.
There are some few companies in Erbil that provide GPS service. Standing Tech company which is one of the leader in this business that can provide dedicated server for GPS Tracking Software so that assets of the companies will be separated from others for security reasons. Standing tech also implemented 1000 GPS tracking devices in different types of vehicles for different types of business including NGO, Food Distribution, Logistics, etc.
Companies in Iraq and Kurdistan Region mostly using GPS Tracking for Fleet management to track their vehicles and for managing drivers, this helps them to improve driver performance and prevent over-speed. Standing Tech company provides GPS service to benefit customers in many ways like:
Reducing Costs with GPS Tracking
saving businesses money is one of GPS tracking's most powerful benefits. GPS tracking system can help fleet managers understand important savings across the board, including bargain fuel use, more precise payroll and reduce overtime by:
Updating dispatch by quickly locating the vehicle Limiting the personal works by the driver of company vehicles.
fuel cost reduction by up to 20% by refining dispatch and routing.
Opportunity identification
GPS tracking devices gives you the chance to identify opportunities to negotiate more savings for your business. You can reduce the operating cost by tracking the provided data that has been delivered by the GPS tracking devices without compromising your fleet's capability to deliver excellent service. While tracking your vehicles by GPS tracking devices, you can feel assured that you're making right decisions using dependable data and start focusing on earning new business.
Increasing Revenue
GPS tracking can increase your productivity by 10-20%. When it takes less time to reach a service call, businesses are able to answer more calls every day. And when a business provides fast, quality service, they can depend on more customer referrals that means more demand will be on the project. Also GPS tracking will reduce vehicle downtime and help to prevent costly maintenance, which will retain your drivers working, leading to more revenue for your business.
Reinforce Customer Satisfaction
Customers perceptive is very important in any part of any given business transaction on your operation, from order entry to delivery, communication and timing. Director gives you visibility at every level of the process to help prevent delays or errors to ensure a promising impression and repeat business and that's by directly respond to customer requests with a precise location of drivers and vehicles and helping in guaranteeing productivity with visions into a driver's progress on their trip and communication with drivers in real-time with two-way messaging
Having control on the drivers and vehicles
Usually, when drivers start their job, fleet owners had no idea what went on outside their office. And they don't have the ability to locate the employee location at any given time or could managers ensure that employees only used vehicles for official uses.
Without the management guidance to employees, many employees are not as productive as they should be because unofficial side trips during working hours and unsuitable routing to job sites contribute to nonproductive time on the job.
 Security and real time reports
During the last 4 years, Iraqi people faced a lot of wars and insecurity as having a safe system will let people feel safe by real-time tracking that keeps you aware of your vehicle locations and status information, and historical tracking lets you view a complete history of all tracking sessions documented over time.
Compatible with mobile & screen devices

Because the technology is developing day after day in Iraq and people are using Smartphone and tablets are virally in use these days. Standing Tech company provides GPS system that has amazing features which is compatible mobile phones, tablets, desktop and is as easy to use like other applications on a mobile phone.
How GPS works in Iraq and Kurdistan?
The main functionality of a GPS tracking system derives from the use of the Global Navigation Satellite System (GNSS) network. This network of satellites produces microwave signals which will be send to GPS devices. These devices can be found in vehicles or smartphones themselves for example. The information that is send from the vehicle and this information are location, route, speed and direction.
In respects to vehicle GPS tracking, or vehicle communication technology, these are the four parts of GPS routing:

Vehicle tracking system is becoming important in large cities in Kurdistan and it is more secured than other systems and it can be control easily.
The vehicle can be turned off by only with a simple SMS but the use and development of GPS tracing in Kurdistan is slow due to some points like: the continues problems in political, social, and economic upheavals through 2014, including civil war and the propagation of terrorist attacks which lead to economic crises and raise in cost of assets.
Also while vehicles are moving across countries in Iraq specially Kurdistan, the technical struggles might arise when the line of sight is blocked by trees, not supporting signals or other forms of obstacles. This will lead to the blockage of the reception of these signals so the accuracy problems it's probably because your location and operator will change and the antenna will have difficulty in picking up or maintaining satellite signal.
The 'Canyon Effect' refers to the technical issue which results when tall buildings block the reception of GPS signal. The time and position are calculated according to the time required for the reception of the signal. The transmission of the signal happens at a specific rate. The detectors in GPS units work with accuracy only up to a time-span of 10 nanoseconds. Put in terms of distance, this is about 3 meters. This is the maximum measure of accuracy offered by a standard GPS unit.
Another vital issue is the deviation between and the GPS receiver clock timing and the satellite timing which brings synchronicity to the worldwide GPS system. This causes the time to divert away from the real time. The usage of a highly precise atomic clock can cause the GPS units to become uneconomic. The solution is using Global Positioning Satellites to triangulate the position of the GPS tracking device and determine its exact location.
The difference between domestic and international tracking is not the tracking itself, which involves satellites, but the reporting, which utilizes cellular signals even having need special SIM Cards that the price is not cheap and it works by getting the tracker's location by just texting the tracker's sim card phone number from your cellphone number. For example, ping the GPS tracker the GPS tracker will reply to you after few seconds with the google map URL link to you by text, and you can click the link and get the location on the google map. In the development path of technology, nowadays in Kurdistan, many cellular phones have integrated GPS receivers and your smartphone is something that you most likely have on hand at all times. This means it is always available when you need it and you do not have to think about other options that's why smartphone is a good, reliable option for routing your way through the city by foot or car.
There is also a variety of reliable apps available that are precisely designed for smartphone GPS tracking and for improving smartphone GPS accuracy. Using your smartphone and available smartphone apps is significantly cheaper than buying a new handheld GPS for Iraqi people.
References:
"TRACKING SYSTEM USING GSM, GPS & ARM7" by ASHUTOSH UPADHAYA ,SAMIR BOTHRA, RASHMI SINGH, SHIVANSHU GUPTA
NewsNetwork, V. (2018). Global Positioning System (GPS) Market 2018 Application, Technology, Leading Players, Insights, Analysis, Opportunities, Growth Factors, Segmentation by Forecast to 2023 - Reuters. [online] Reuters.com. Available at: https://www.reuters.com/brandfeatures/venture-capital/article?id=60184 [Accessed 24 Oct. 2018].
Amol Dhumal, Amol Naikoji, Yutika Patwa, Manali Shilimkar, Prof. M. K.Nighot, "Vehicle Tracking System using GPS and Android OS", april 2015
Kamel, M. (2015). Real-Time GPS/GPRS Based Vehicle Tracking System. International Journal Of Engineering And Computer Science.